Glaucoma will steal your vision if left untreated.
---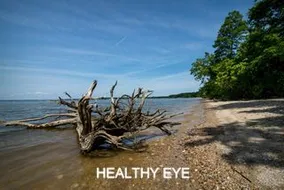 When intraocular pressure builds within the eye, retinal cells responsible for peripheral vision begin to die. The physicians at Michiana Eye Center have the equipment and expertise to diagnose, monitor and treat many forms of glaucoma. Along with careful monitoring, our doctors use medical drops and surgical intervention when necessary to preserve your vision.
Our surgeons use a variety of techniques, including lasers, shunts and stents to preserve your vision, always keeping your best interests in mind. Some procedures can be done right in the office, while other, more serious procedures will be done at your local hospital or surgery center.