In keeping with Michiana Eye Center's commitment to the preservation & restoration of vision, and the prevention of blindness, we are excited to offer a new program targeted at slowing the progression of myopia in younger patients.


What is myopia?
Myopia is a common eye condition. Its most frequent symptom is nearsightedness, which means that objects in the distance are blurry.
The myopic eye is longer than the non-myopic eye.
Blurry vision due to myopia is the result of light rays focusing at a point in front of the retina rather than directly on the surface.1
Myopia can worsen over time and/or worsen if appropriate interventions are delayed.2



What causes myopia?
Family history affects a child's risk of myopia.
There is a higher risk for a child developing myopia when at least one or both parents have myopia.
Less time spent outdoors.3
An increased amount of time spent on digital devices or time spent reading.4

How can Myopia Management Help?
One of the strongest predictors of developing nearsightedness, or myopia, is the level of refractive error present at certain ages. If your child has risk factors for myopia, their eye is likely growing at a faster rate than normal. Initiation of treatment should begin as soon as these risk factors can be identified.

Currently, two main methods of addressing myopia progression have demonstrated success in reducing the rate of axial elongation:
Atropine eye drops
Specialty multi-focal contact lenses
Atropine drops are used to dilate the pupil, encouraging the focusing mechanism within the eyes to relax. A much smaller dosage is prescribed when it is used to slow the progression of myopia in children. Typically atropine drops are recommended only until a child is able to safely insert and remove contact lenses.
Multi-focal contact lenses, or lenses with both a near (reading) area, and a distance area for viewing, have proven to be particularly successful.Currently, there is one FDA-approved multi-focal contact lens that has been created to specifically address the needs of myopic children. This lens, the MiSight 1-Day lens, was developed with focus areas that have demonstrated a reduction in the rate of axial elongation, therefore decreasing the rate of prescription change over time.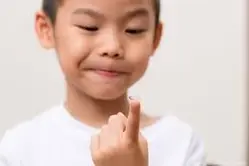 Children who are candidates for specialty multi-focal lenses are:
- Ages 8-12 Years Old
- Refraction greater than -0.75 diopters
- Less than 0.75 diopters of astigmatism (cylinder power)


For more information on our Myopia Management Program, or to schedule an appointment with us to discuss if your child may be a candidate, please contact our office at (574) 271-3939.

---
References: 1. Mayo Clinic. Nearsightedness. Retrieved August 20, 2021 from: https://www.mayoclinic.org/diseasses-conditions/nearsightedness/symptoms-causes/syc-20375556. 2. Donovan L, Sankaridurg P, Ho A, Naduvilath T, Smith EL 3rd, Holden BA. Myopia progression rates in urban children wearing single-vision spectacles. Optom Vis Sci. 2012 Jan;89(1):27-32. doi:10.1097/OPX.0b013e3182357f79. PMID: 21983120; PMCID: PMC3249020. 3. Rose KA, Morgan IG, Ip J, et al. Outdoor Activity Reduces the prevelance of Myopia in Children. Ophthalmology. 2008;115(8):1279-1285. 4. Wolffsohn JS, Calossi A, Cho P, et al. Global Trends in Myopia Management Attitudes and Strategies in ClinicalPractice. Cont Lens Anterior Eye. 2016;39(2):106-16.