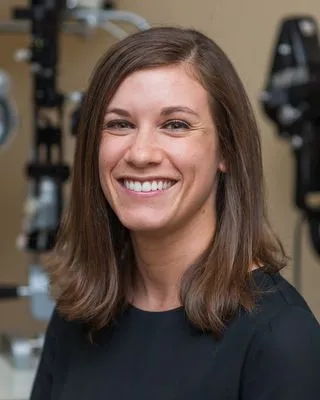 Dr. Laura A. Cavadini, D.O.
is a Board-Certified Ophthalmologist that specializes in comprehensive ophthalmology with expertise in both traditional cataract surgery and laser-assisted cataract surgery. Using state of the art diagnostic and surgical equipment, she is experienced in diagnosing, monitoring and treating many types of ocular diseases. She joined Michiana Eye Center in 2018.
---
Education:
2010 – Bachelor of Science, Biology & Psychology,
State University of New York: Geneseo – Geneseo, NY
2014 – Doctor of Osteopathic Medicine,
Lake Erie College of Osteopathic Medicine – Erie, PA
2015 – Ophthalmology Internship,
St. John Providence Health System – Detroit, MI
2018 – Residency in Ophthalmology,
Michigan State University: St. John Providence Health System – Detroit, MI
---
Professional Memberships:
American Academy of Ophthalmology (AAO)
American Osteopathic Colleges of Ophthalmology & Otolaryngology- Head and Neck Surgery (AOCOO-HNS)
American Society of Cataract and Refractive Surgery (ASCRS)
American Osteopathic Association (AOA)
Sigma Sigma Phi – Osteopathic Honor Society
---
Personal Experience:
With a passion for ophthalmology that was fostered in her youth, Dr. Cavadini has taken her love for treating ocular conditions abroad through her participation in the Kenya Relief, an organization committed to providing medical needs to communities in Kenya. Working with a team of eye care providers, Dr. Cavadini helped restore vision to those who would otherwise have had extremely limited vision.