Michiana Eye Center is the first to offer laser-assisted cataract surgery. Cataract Surgery Printout

Looking for alternatives to traditional surgery, with less discomfort? Find out more.
---
What is a Cataract?
A cataract is a condition that occurs when the crystalline lens of the eye loses its transparency. Light readily passes through a normally clear lens, producing a sharp image on the retina: when the lens becomes cloudy, light cannot pass through as easily and vision is impaired. Having a cataract is like trying to look through a foggy window.
Cataracts occur most commonly among people age 55 and over. Twenty-three percent of those over the age of 75 are affected by cataracts. On a global basis, cataracts account for over one-half of all cases of impaired vision and affect over 20 million people.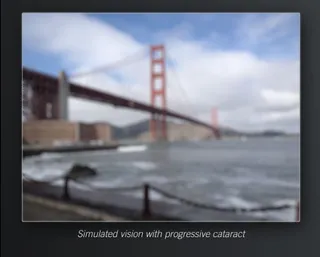 Chemical changes within the protein of the lens cause clouding and yellow or brown discoloration. While chemical changes seem to be part of the natural aging process, cataracts may also be caused by injury, inherited tendencies, diseases, birth defects, poor nutrition and certain drugs.
There is growing evidence that exposure to sunlight and cigarette smoking may speed cataract development. Avoiding excessive sun exposure and smoking is a sound preventative measure.
Do I have a cataract?
A comprehensive eye health examination can detect cataract formation. After diagnosis, regular follow-up care is needed to assure the best possible correction for the level of impairment.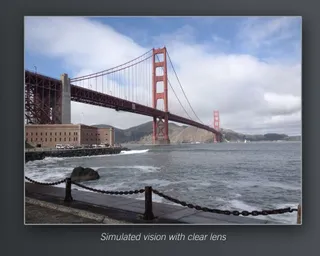 Deciding when to have a cataract removed depends on a number of factors:
the extent of clouding
the location of the cataract
the extent to which normal daily activities are impaired
Typically, the eye with the most impairment is addressed first. Today, cataract surgery can be conducted both by traditional manual extraction of a trained surgeon, or, by the utilization of high-precision lasers. Laser-assisted cataract surgery enables the surgeon to operate precisely-tuned lasers to ensure that your surgery is performed accurately, and to address your specific needs. Surgery is often timed so that one eye has adequate vision, while the surgical eye heals. When the clouded lens is removed it is replaced with an artificial lens implant known as an intraocular lens implant (IOL).
---
We understand that you have questions. Many are answered here.