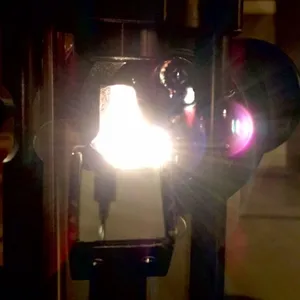 Why do Michiana Eye doctors need to dilate my pupils during an exam? In order for our doctors to properly evaluate the internal health of the eye, we need to be able to see the whole picture. A comprehensive exam with dilation allows our doctors to properly evaluate the health of the retina and lends you piece of mind that no underlying ocular condition affects your vision.
How long will my near vision be blurry after dilation? The duration of dilation varies from person to person, and generally lasts 4-6 hours after leaving the eye doctor. During this time, your eyes will be very sensitive to light and you will have trouble reading up close. Need to read sooner? Try over the counter reading glasses with a power greater than +2.00 diopters.
Why are numbing drops needed to check my intraocular pressure (IOP)? The cornea is one of the most sensitive organs in the body (if you've ever had an eyelash in your eye, you understand what we mean). Our technicians use an applanation tonometer, which lightly touches the center of the cornea, to accurately measure your IOP. Without the drops, the process would be very uncomfortable!
What is a refraction? This additional service allows our doctors determine and verify your refractive state with a phoropter (a large, semi-circular instrument containing many dials and lenses). This test helps us determine how well you can see with the aid of prescription lenses and helps rule out more serious ocular conditions.