Lipiflow is the latest, most-advanced FDA-approved treatment for meibomian gland dysfunction and dry eye syndrome. Meibomian gland dysfunction is the leading cause of dry eye syndrome, causing approximately 90% of all cases. With Lipiflow, our doctors are able to treat dry eye at the source of the problem.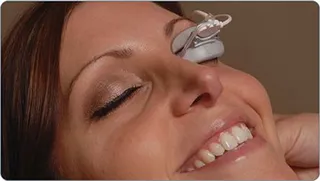 With the LipiFlow system, we are able to utilize thermal pulsation technology to remove blockages from the meibomian glands. By doing this we are able to help the body restore it's natural oil flow to the tear film.

Studies have shown that LipiFlow achieves a significant improvement in meibomian gland function leading to an improvement in patient's symptoms.
You can learn more about LipiFlow here
---